Schuyler Yacht Basin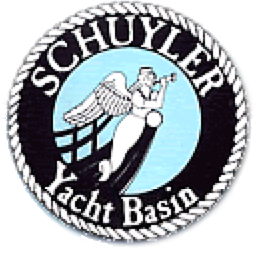 Celebrating 30 years in business, The Schuyler Yacht Basin RV Park is one of the premier marinas in the northeastern United States and proudly located on the New York State Canal System. We are on the Hudson River / Champlain Canal and mid-point between Troy and Whitehall. As an important stretch of the Erie Canalway, the Champlain Canal not only brings you to us but can take you anywhere in the world.
It is only a two-block walk into the Village of Schuylerville where you find motels, restaurants, unique shops and of course, a full grocery store. Fifteen minutes by car or taxi takes you to the city of Saratoga Springs, world renowned for its horse racing, performing arts, mineral baths, shopping, dining and night life.
Our guests, whether they are boaters, RVers or cyclists have come from almost every state in the USA, from all parts of Canada and North America, Europe, the Caribbean, and South America. The highest praise visitors have given us is simple – they tell us that they feel like they're coming home when they stay with us.
We invite you to visit us, whether you stay for your whole vacation, a few days, just overnight or for a quick fuel and pump-out stop on your way through the Canal.
Boaters
We offer Transient and Seasonal Dockage, marine-grade gasoline and diesel, pump-out, dockside water, electric, cable TV and WiFi. Onshore are restrooms, showers, laundromat and ice. We have a deck overlooking the river and gas grill for your use.
RVers
We offer Transient and Seasonal Sites with full hook-ups, a dump station, picnic table and WiFi. We have restrooms, showers, laundromat, and ice. We have a deck overlooking the river and a gas grill for your use. No fires are allowed on your site.
We are open from May 1st to Oct 15th, weather permitting, from 9am to 7pm, 7 days a week. All boats, RVs or bikes must be docked or set-up by 7pm. We suggest you call us for a reservation at (518) 695-3193.
Rental cars are available though Upstate Rentals at Stephens Chrysler Jeep Dodge of Greenwich at (518) 692-9604 and Enterprise in Saratoga Springs at (518) 692-9602. Taxis are always available to take you the 10 miles to Saratoga Springs and back.
Join Our Mailing List
Sign up to receive exclusive news, menu updates, specials and more!